Welcome
Please click on the link below to watch an aerial video of the church and listen to our bells.

Drone photography courtesy of https://www.upaerial.co.uk

Welcome, and thank you for visiting our website.
Our church is situated in the picturesque village of Lemsford, close to Hatfield and Welwyn Garden City and opposite Brocket Hall.
We warmly welcome all visitors to our church and we would love you to come to one of our services or events. We hope that you find what you are looking for in these pages, but if you have any questions and would like to speak to someone about the church, please do contact one of the team members listed in the Who's Who and Contacts page.
We look forward to seeing you.

WHAT'S ON AT ST JOHN'S IN THE NEXT COUPLE OF WEEKS AT A GLANCE

Thursday 7th December

9 am - School Collective Worship*
10am - Morning Prayer


Friday 8th December

7pm - Concert: The Music of Christmas with Welwyn Garden City Male Voice Choir featuring Lemsford School Choir


Sunday 10th December

8am - BCP Holy Communion
11am - Holy Communion (with Sunday Club - see below for a message from Jo and Faye)
4pm - Carols by Candlelight for everyone*


Tuesday 12th December

2:30 - 4pm - Friendship Tea
Advent Course - Living Together in Love (even when it's really hard) - Week 3

9.30am - St Michaels
7pm - St Johns


Thursday 14th December

9 am - School Collective Worship*
10am - Morning Prayer


Friday 15th December

6pm - Carol Singing, Crooked Chimney - see below for details


Sunday 17th December

8am - BCP Holy Communion
11am - Nine Lessons and Carols


Tuesday 19th December - Advent Course - Living Together in Love (even when it's really hard) - Week 4

10am - St Michaels
7pm - St Johns
*Service and events especially suitable for families and children (as well as people of all other ages!)
---
Bible Reading and Collect for The Second Sunday of Advent
New Testament:
2 Peter 3.8-15a
Gospel:
Mark 1.1-8
CAR PARKING
Because car parking at the church is becoming difficult, we are again opening up the school playground on Sunday mornings for everyone to use. The playground is at the back of the school, and is large enough to accommodate about 30 cars. Please do use this area to park in, but take extra care when exiting into the street as cars do tend to speed up and down the hill.
Thanks
Nigel
---
Concert: The music of Christmas - Friday 8th December 7pm
We're really looking forward to hosting this concert tomorrow (Friday) 8th December at 7pm. It will feature not only the wonderful WGC Male Voice Choir, but also our very own St John's school choir! To find out more, including how to book tickets (£10), please see the poster below. You can also get tickets from St John's School.
---
CHRISTMAS SUNDAY CLUB
Jo and Faye write:
"Hi Sunday Clubbers
I'm sure I'm not alone in thinking it's getting awfully busy and beginning to look a whole lot like... Christmas!
We have Sunday Club this week at 11am. Last time Faye showed us that love comes from God, that we love because of his love. This week will be remembering the Christmas Story - the ultimate expression of God's love, when our creator came to earth as a baby in Bethlehem, with stars and angels and shepherds and kings, to show us how much he loves us, his precious children.
There'll be dressing up, singing, baking & making as well as the usual fun and games.
Sunday is a busy day as we also have carols by candlelight in the evening at 4pm (sorry if this means you will need to choose - we'll sort it out next year) - look forward to seeing you soon!"
Jo and Faye
---
CAROLS BY CANDLELIGHT - THIS SUNDAY 4pm
**Not long now!** Why not take a break from the shopping, cooking and Christmas adverts, and come along to our much-loved
Carols by Candlelight for EVERYONE
at 4pm on 10th December (This Sunday). This service is suitable for all ages, and is a wonderful chance to think about the meaning of Christmas, with the help of a beautiful candlelit church, popular carols, and short, accessible readings. We've been experimenting with the rather stubborn Church lights this year and have found a nice subdued low setting.
This is followed by festive refreshments, including mince pies - yum!
Not persuaded you yet? Here's a selection from the Carols we'll be singing: Once in Royal David's City, School Choir - Something special is happening, O Little Town of Bethlehem, The Angel Gabriel from Heaven Came (choir), Away in a Manger (children first verse), Hark the Herald Angels, O Come All Ye Faithful (of course!)
---
ADVENT COURSE - Week 3 - This Tuesday!
We're in week 3 of the course now, but even =if you haven't attended so far you're still very welcome to join in at either 9.30am or 7pm.
To help us prepare for the coming of God's love at Christmas, we're going to be exploring this Advent: what it means to live together in love within our church communities; what can sometimes get in the way of that; and how we might apply this thinking to the rest of our life.
Expect - discussion; Bible study suitable for everyone; worship; laughter (I hope!), refreshments and more.
If you've never been to an Advent course before, it's a great way of ensuring you hold onto the meaning of Christmas amongst all the hustle and bustle of the season.
All very welcome – no prior knowledge necessary.
Email Revd Kathryn if you'd like more details.
---
CAROL SINGING, CROOKED CHIMNEY - Friday 15th December, 6pm

The Crooked Chimney pub has invited us to lead them in carol singing this year, which is great news!
We need lots of voices to make this a really special event, so please do come along.













---
100 CLUB - NOVEMBER RESULTS
Nigel says: The November '100 Club' draw took place on the 24th November in the presence of two PCC members. 120 numbers were in the draw. The winning numbers were:
1st: Number 67 (winning £108.00)
2nd: Number 23 (winning £64.80)
3rd: Number 41 (winning £43.20)
Thanks to everyone, parishioners and friends, who are supporting the '100 Club'. The next draw will take place on Friday 29th December.
If anyone who has not yet signed up to the '100 Club' would like to do so, please contact the Promoter Nigel Johnson whose email address is
najofwgc@gmail.com
Could You be a St John's School Foundation Governor?

St John's school currently has vacancies for up to three Foundation Governors. Foundation Governors are nominated by the PCC, represent the Church of England on the Board, and help ensure that the Christian ethos of the school is maintained.

Please pray and think about whether you - or someone you know - would make a great governor. They don't need to be a member of St John's church, but would need to be able to fulfil the role description above.

As a governor myself, I promise you that it's an extremely rewarding (and often fun) role, and is manageable alongside other responsibilities.

Please contact me if you're interested.

Rev Kathryn


Food Bank
Our local Food Bank at the New Zion Christian Fellowship church would appreciate receiving donations of food and other things from us now and all year round. It would be wonderful if you could support them by bringing various things in on Sunday mornings, and placing them in the big plastic box which will be placed in the porch. The sort of things the Food Bank would like to receive are:
All food with good sell by dates (tins of fruit and veg, jams, packets of cereal, coffee, tea, long life milk and so on)
Toiletries such as shampoo and conditioner and toilet rolls
Cleaning products (kitchen and bathroom cleaners etc)
We are asked not to donate clothes.
Nigel will arrange to take our offerings to the New Zion church every Wednesday morning.

---
Upcoming Events and Services



These are now kept up to date on 'A Church Near You' - specifically here:

In Calendar form:
https://www.achurchnearyou.com/church/7875/service-and-events/calendar/2023/10/ [and, of course, you can change month at the click of a button]. Then just click on the specific entry to get the details.

If you prefer 'Event Advert' form - then click here:
https://www.achurchnearyou.com/church/7875/service-and-events/events-all/




Please sign up for a spot in the Cleaning Rota

Still slots to fill!

"The Cleaning Rota" did not run during Covid and instead the Churchwardens Jenny and Nigel cleaned and disinfected per Covid best practice, but now it's time to ask for your help with getting the rota started again.

Jenny will be contacting people who have previously taken a turn with cleaning. More volunteers are needed to help us. All the materials you'll need are provided. All that we need is your time!

Let's spread this load between us all!! Please contact Jenny if you would like to take a turn with cleaning.
You can choose a date that suits you!
---




The violence in Israel and Gaza


A message from the Archbishop of Canterbury & the Archbishop of York



"We are grieved and deeply concerned at the violence in Israel and Gaza, and we unequivocally condemn the attacks by Hamas. We pray for those who are mourning, those who are injured, and all those fearing for their safety. We pray for restraint on all sides, and renewed efforts towards a just peace for all. The way forward must be for both sides to build confidence in a secure future through which Israel and its people can live in security within its internationally recognised borders, and Palestinians have their own state and live in their lands in security, and with peace and justice."



Justin Welby, Archbishop of Canterbury & Stephen Cottrell, Archbishop of York






We continue to think of Ukraine:

Update - John Blanch emailed me to say that the "Taste it Polish Restaurant" in Hatfield is no longer taking donations of clothing for Ukraine. However this doe snot stop our efforts.

Bishop Alan says we can pray, and practically we also have an option to donate to the Red Cross Appeal which I again repeat here:

To see their appeal details, please copy and paste this link into your browser: https://donate.redcross.org.uk/appeal/ukraine-crisis-appeal. You may donate any amount you wish, and your cash will go towards helping people who are being affected by the crisis, by supplying them with food, water, first aid, medicines, warm clothes and shelter. Donations may be made direct to the Red Cross appeal, or alternatively, you may care to donate using the QR code below. The QR code will also be displayed in church.
If you don't do QR Codes then clicking this link on your computer goes to the same "give-a-litte" link: https://givealittle.co/campaigns/753bbfac-510a-47d8-86cf-f6a707ddc585

---


Zoom Chat has moved to Mondays at 7pm

We've moved our Zoom chat to Monday at 7pm and the first one went well. If you've found you couldn't get to the Sunday 4pm one, or never came to any, this is your chance - see below for joining link and details.




Church Giving. We are now passing the offerings plate at services. I know that many of us are happiest giving cash rather than scanning QR codes or tapping payment cards or smartphones, so this is good news indeed.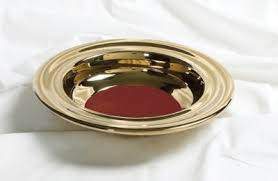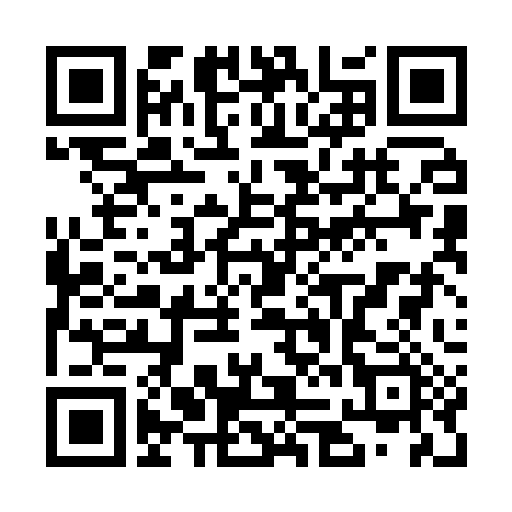 But, if you like the QR Code, you can point your Smartphone's camera or QR app at it, and it will let you give, or from your PC/Mac you can just click this link: https://givealittle.co/campaigns/10cd954f-25f7-46d9-8813-634634729bfa. You can also give via the new (easy to use) card payment device – both at the back of the church - these donations go to St Johns funds. We are planning to make the QR Codes easily accessible from the pews too.





---

Friendship Teas - every second Tuesday of the month at 2:30pm in the Annexe!
The next one is this Tuesday 12th December 2023 at 2:30pm



HOME INSURANCE
If you need to take out, or renew, a home insurance policy, please think of using Ecclesiastical Insurance as they will donate £130 to the church through their Trust 130 Promotion. All you need to do is to say that the donation is to go to St John's Church, Lemsford. Find out more at www.ecclesiastical.com/trust130 or call their team on 0800 783 0130 and quote Trust 130.
2023 PCC meeting dates
6th February 2023 at 7.30 pm

13th March 2023 at 7.30 pm
3rd May 2023 at 7.30 pm
10th May 2023 at 7 pm - this will be by Zoom or email

APM and APCM Sunday 28th May 2023 at noon

17th July 2023 at 7.30 pm
10th October 2023 at 7.30 pm
4th December 2023 at 7.30 pm

PLEASE CAN YOU HELP
WE COULD REALLY DO WITH YOUR FINANCIAL HELP IN THIS DIFFICULT TIME.
PLEASE CONSIDER GIVING IF YOU CAN TO SUPPORT OUR CHURCH AND OUR WORK IN THE COMMUNITY.
EITHER
CLICK HERE TO VISIT OUR QUICK DONATION PAGE

OR
ALTERNATIVELY WE CAN NOW RECEIVE DONATIONS VIA TEXT MESSAGE BY TEXTING THE WORD LEMSFORD FOLLOWED BY A SPACE AND THEN AN AMOUNT OF YOUR DONATION, TO 70085. FOR EXAMPLE, TO GIVE £5 TYPE LEMSFORD 5, TO GIVE £10 TYPE LEMSFORD 10. THEN SIMPLY SEND YOUR TEXT TO 70085. TEXTS WILL COST YOUR DONATION AMOUNT PLUS ONE STANDARD RATE MESSAGE.
MANY THANKS
~~~~~~~~~~~~~~~~~~~~~~~~~~~~~~~~~
IMPORTANT REQUEST TO REGULAR GIVERS FROM THE FINANCE COMMITTEE
If regular givers would prefer to make their payments by bank transfer, the bank details of the church are:
HSBC Bank. Sort Code: 40-46-08 A/C No: 51431609
Choir practice every Sunday at 9.30 am
Bell ringing practice every Monday evening at 7.30 pm
To email us either click the button below or go to the Who's who and Contacts page and click on the person you would like to contact. Alternatively please use the form at the bottom of the Who's who and Contacts page.