Welcome
Please click on the link below to watch an aerial video of the church and listen to our bells.

Drone photography courtesy of https://www.upaerial.co.uk

Welcome, and thank you for visiting our website.
Our church is situated in the picturesque village of Lemsford, close to Hatfield and Welwyn Garden City and opposite Brocket Hall.
We warmly welcome all visitors to our church and we would love you to come to one of our services or events. We hope that you find what you are looking for in these pages, but if you have any questions and would like to speak to someone about the church, please do contact one of the team members listed in the Who's Who and Contacts page.
We look forward to seeing you.

WHAT'S ON IN JUNE AT ST JOHN'S
June 2023
Sunday 4th June

8am BCP Holy Communion

11 am All Together Sunday service - 'The Trinity' - followed by refreshments in the annex
3.30 pm Service of Thanksgiving in the Garden of Remembrance

Thursday 8th June

9am School Collective Worship in church, All Welcome.
10 am Morning Prayer
Afternoon Tea and Cake - Alzheimer's Appeal


9th June, 2 – 4pm, Church Gardens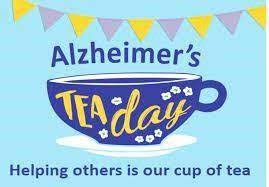 Help us raise money for this great cause by joining us in the Garden for an afternoon of food and friendship.
Raffle tickets available from Jackie Spry
Cake donations on the day very gratefully received!
If you can't attend, or even if you can, and would like to donate then you can scan the QR codes on the right or click on this Give-a-Little
link
Joint Baptism, Confirmation & Holy Communion Service – 12th June 7:30pm at St Michaels & All Angels
This is a joint service for both St Johns and St Michaels and will presided over by The Right Reverend Jane Mainwaring - Bishop of Hertford. It takes place at St Michaels at 7:30pm. You are most welcome to come and celebrate those being baptised and confirmed. Several of the St Johns Choir will be teaming up with St Michaels choir at this service and Karl will be playing the organ.
Baptism marks the beginning of a journey with God which continues for the rest of our lives, the first step in response to God's love. For all involved it is a joyful moment when we rejoice in what God has done for us in Christ, making serious promises and declaring the faith.
Confirmation grows out of baptism and is (theologically speaking) inseparable from it. It gives to people the opportunity to affirm 'from their own mouths and with their own hearts' their faith in Jesus Christ. And at the same time, God 'confirms' his gift of the Holy Spirit, which is originally given at baptism.
~~~~~~~~~~~~~~~~~~~~~~~~~~~~~~~~~~~~

UKRAINE - A WAY YOU CAN HELP

The Red Cross Appeal

Please consider making a donation to the appeal which has been made by the Red Cross. To see their appeal details, please copy and paste this link into your browser: https://donate.redcross.org.uk/appeal/ukraine-crisis-appeal. You may donate any amount you wish, and your cash will go towards helping people who are being affected by the crisis, by supplying them with food, water, first aid, medicines, warm clothes and shelter. Donations may be made direct to the Red Cross appeal, or alternatively, you may care to donate using the QR code below. The QR code will also be displayed in church.

~~~~~~~~~~~~~~~~~~~~~~~~~~~~~~~~~~~~~~~
PLEASE CAN YOU HELP
WE COULD REALLY DO WITH YOUR FINANCIAL HELP IN THIS DIFFICULT TIME.
PLEASE CONSIDER GIVING IF YOU CAN TO SUPPORT OUR CHURCH AND OUR WORK IN THE COMMUNITY.
EITHER
CLICK HERE TO VISIT OUR QUICK DONATION PAGE

OR
ALTERNATIVELY WE CAN NOW RECEIVE DONATIONS VIA TEXT MESSAGE BY TEXTING THE WORD LEMSFORD FOLLOWED BY A SPACE AND THEN AN AMOUNT OF YOUR DONATION, TO 70085. FOR EXAMPLE, TO GIVE £5 TYPE LEMSFORD 5, TO GIVE £10 TYPE LEMSFORD 10. THEN SIMPLY SEND YOUR TEXT TO 70085. TEXTS WILL COST YOUR DONATION AMOUNT PLUS ONE STANDARD RATE MESSAGE.
MANY THANKS
~~~~~~~~~~~~~~~~~~~~~~~~~~~~~~~~~
IMPORTANT REQUEST TO REGULAR GIVERS FROM THE FINANCE COMMITTEE
If regular givers would prefer to make their payments by bank transfer, the bank details of the church are:
HSBC Bank. Sort Code: 40-46-08 A/C No: 51431609
~~~~~~~~~~~~~~~~~~~~~~~~~~~~~~~

PARISH MAGAZINE
The latest edition of the Parish Magazine is now available, and for those who cannot collect a copy from church, it is available to read by clicking HERE

To see earlier editions of the magazine, please visit the 'Getting Involved' page.
~~~~~~~~~~~~~~~~~~~~~~~~~~~~~~~
FOOD BANK
We are once again collecting food for the Food Bank. If you are able to do so, please bring your food donations to church on Sundays and leave them in the box provided in the porch.

Thank you.
HOME INSURANCE
If you need to take out, or renew, a home insurance policy, please think of using Ecclesiastical Insurance as they will donate £130 to the church through their Trust 130 Promotion. All you need to do is to say that the donation is to go to St John's Church, Lemsford. Find out more at www.ecclesiastical.com/trust130 or call their team on 0800 783 0130 and quote Trust 130.
2023 PCC meeting dates
6th February 2023 at 7.30 pm

13th March 2023 at 7.30 pm
3rd May 2023 at 7.30 pm
10th May 2023 at 7 pm - this will be by Zoom or email

APM and APCM Sunday 28th May 2023 at noon

17th July 2023 at 7.30 pm
10th October 2023 at 7.30 pm
4th December 2023 at 7.30 pm

Choir practice every Sunday at 9.30 am
Bell ringing practice every Monday evening at 7.30 pm
To email us either click the button below or go to the Who's who and Contacts page and click on the person you would like to contact. Alternatively please use the form at the bottom of the Who's who and Contacts page.