News
St John's All-Age Harvest Festival Service (Sunday 2nd October, 1100am) - Followed by a Bring and Share Harvest Lunch

Rev. Kathryn says: "Hello everyone

It definitely feels like Autumn now, which means it must be time for a Harvest Festival! Our All-Age Harvest service is being held at 1100am this Sunday [2nd Oct] in church. The service is specially designed to enable all ages to worship together, and there will be lots to keep children of all ages engaged (as well their parents and carers).

Some of the children from St John's school will be reading, saying prayers, and singing, which we're really looking forward to.

Non-perishable harvest gifts of food etc would be very welcome, as would financial donations. These will be given to the Foodbank and other [Harvest related] local charities that will be helping people in need during a difficult winter.
There will also be a bring and share lunch after the service, which we'd love to see you at.

Have a great weekend.

Rev Kathryn"

Note - there is a sign up sheet for the bring and share in the church, so that Jenny can assess who's bringing what, but as you're unlikely to pop into church just to sign it before the weekend, it would be great if you could contact Jenny or email me back and I'll forward it to Jenny saying what you're bringing. Thanks.



---
Other services and events this week

First don't forget that tomorrow (Friday) at 2:30pm is June Copping's Funeral at St Johns (Lemsford). Please see below for details.

At 8am on Sunday we have our BCP Holy Communion Service - this week led by Rev. Iain Lane

.

---
New October/November Parish Magazine
Geoffrey has again worked his magic to bring us the Nov/Dec Parish Magazine. This issue features, amongst other things: A message from Rev. Kathryn reflecting on her arrival at St Johns and St Michaels, a report from new Head of St Johns School, a tribute to Ann Coe and another to Queen Elizabeth II (from Gina), a lovely article from the Lemsford History Group (Andy Chapman) and we also discover, photographically, that Kevin has got legs.

As usual it is a real labour of love - Thanks very much Geoffrey.

It actually was available in church to pick up last week, but that notification arrived just too late for me to publish last week. So you can get your printed copy in the church this Sunday or download a (pdf) version by clicking here.

Just a note to say that this is Geoffrey's second last edition as editor of the magazine, so if we want to see further editions in the new year we're looking for a volunteer (or volunteers).




---
News from around the Bishops Hatfield Team

Linda Barnard from the Team Office has let us know that the Fri 7th- Sun 9th Oct - Pleshey Retreat - Led by Revd Laura Collingridge - is now fully subscribed.

Linda also says: "St. Mary's N. Mymms has asked if we can advertise their Saxophone Concert on Saturday 8th Oct at 7pm" - of course we can (click on the image below for a larger version):


---
Fete Ideas Meeting - 19th Oct at 8pm in ASC
I know that it seems far off to the next fete, but it's amazing how fast it seems to arrive and how much preparation is needed.

Paul Butler says:
"Now Autumn is upon us the Lemsford Fete committee is starting to plan for the 2023 event. This is a key fund raising event for both the school and church, as well as being a great event on the local social calendar.

The event runs with a lot of volunteer organisation from parents and parishioners and it is great to get new people involved in ideas and then helping organising.

The first planning and ideas meeting is on the 19th October at 8pm in the After School Club (ASC) in the grounds of the school. Please come along if you're interested in sharing ideas or taking on a role. Attendance at the meeting won't imply you will take on a task or committee role, the team want to make sure the next event is latching into new ideas."

.
---
RIP June Copping

Mentioned in a separate email I'm putting this here for completeness:

Long time St Johns member, June passed away on 6th September and her Funeral Service will take place on Friday 30th September at 2:30pm at St Johns Church Lemsford.

The Committal Service will take place Friday 30th September 2022, 4:15pm at Harwood Park Crematorium, Watton Road, Stevenage, Hertfordshire, SG2 8XT. For more details about flowers, charities and directions click on the Dignity Funerals link below.

June's niece Jayne wrote "You are most welcome to the funeral, and the crematorium afterwards."

https://www.dignityfunerals.co.uk/funeral-notices/06-09-2022-june-copping/




---
Please sign up for a spot in the Cleaning Rota

Still lots of slots to fill!

"The Cleaning Rota" did not run during Covid and instead the Churchwardens Jenny and Nigel cleaned and disinfected per Covid best practice, but now it's time to ask for your help with getting the rota started again.

Jenny will be contacting people who have previously taken a turn with cleaning. More volunteers are needed to help us. All the materials you'll need are provided. All that we need is your time!

Let's spread this load between us all!! Please contact Jenny if you would like to take a turn with cleaning.
You can choose a date that suits you!




---
Food Bank

There remains no doubt listening to TV and Radio that demand for items from food banks is very high indeed.


Nigel says: Our local Food Bank at the Zion Church has said that it is again accepting donations from us, and Jackie and I will arrange to take our offerings to them on Wednesday mornings. It would be wonderful if you could support the Food Bank by bringing things in on Sundays, and placing them in the big plastic box which will be placed in the porch. The sort of things the Food Bank would like to receive are:
All food with good sell by dates (tins of fruit and veg, jams, packets of cereal, coffee, tea, long life milk and so on)
Toilet rolls
Shampoo and conditioner
Cleaning products (kitchen and bathroom cleaners)
We are asked not to donate clothes.

Thank you very much.
---
We continue to think of Ukraine:

The "Taste it Polish Restaurant" in Hatfield is taking donations of clothing for Ukraine. I am unsure of the exact details.

Bishop Alan says we can pray, and practically we also have an option to donate to the Red Cross Appeal which I again repeat here:

To see their appeal details, please copy and paste this link into your browser: https://donate.redcross.org.uk/appeal/ukraine-crisis-appeal. You may donate any amount you wish, and your cash will go towards helping people who are being affected by the crisis, by supplying them with food, water, first aid, medicines, warm clothes and shelter. Donations may be made direct to the Red Cross appeal, or alternatively, you may care to donate using the QR code below. The QR code will also be displayed in church.
If you don't do QR Codes then clicking this link on your computer goes to the same "give-a-litte" link: https://givealittle.co/campaigns/753bbfac-510a-47d8-86cf-f6a707ddc585
---
Church Giving. We are now passing the offerings plate at services. I know that many of us are happiest giving cash rather than scanning QR codes or tapping payment cards or smartphones, so this is good news indeed.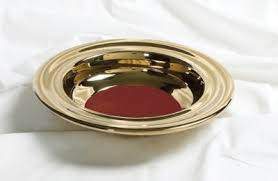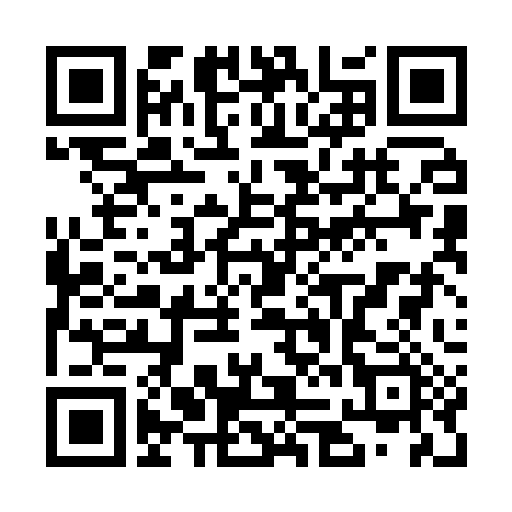 But, if you like the QR Code, you can point your Smartphone's camera or QR app at it, and it will let you give, or from your PC/Mac you can just click this link: https://givealittle.co/campaigns/10cd954f-25f7-46d9-8813-634634729bfa. You can also give via the new (easy to use) card payment device – both at the back of the church - these donations go to St Johns funds. We are planning to make the QR Codes easily accessible from the pews too.

---
Upcoming Services




October
2nd
Trinity 16
Harvest Festival
8.00am - BCP Holy Communion
11.00am - All Age Worship
Rev Iain Lane
Rev Kathryn Alford
9th
Trinity 17
8.00am - BCP Holy Communion
11.00am - Holy Communion
Rev Kathryn Alford
Rev Kathryn Alford
16th
Trinity 18
8.00am - BCP Holy Communion
11.00am - Morning Prayer
Rev Kathryn Alford
Rev Iain Lane
23rd
Last Sunday after Trinity - Bible Sunday
8.00am - BCP Morning Prayer
11.00am - Holy Communion
John Marks
Rev Iain Lane
30th
All Saints Day
8.00am - BCP Holy Communion
11.00am - Holy Communion
Rev Kathryn Alford
Rev Kathryn Alford
---
Friendship Teas - every second Tuesday of the month at 2:30pm in the Annexe!
The next one is this Tuesday October 11th at 2:30pm.
---
---