News
What's on in the next couple of weeks at a glance…
Thursday 21st September

9am - School Collective Worship
10am - Morning Prayer
11am - Local History group tour of the Original Vicarage


Sunday 24th September

8am - BCP Holy Communion
11am - Holy Communion


Monday 25th September

Zoom is paused at the moment


Thursday 28th September

Collective Worship

No Morning Prayer this week - Rev Kathryn on annual retreat




Sunday 1st October

8am - BCP Holy Communion
11am - All-Together Harvest Festival Holy Communion


Monday 2nd October

Zoom is paused at the moment
See below for all the details
---
Bible Reading and Collect, 16th Sunday after Trinity
New Testament:
Jonah 3:10-end of 4
Gospel:
Matthew 20:1-16
---
1st October - Harvest Festival
(All-Together Holy Communion) followed by Bring and Share lunch
All welcome for this all-age celebration of Harvest!
Please bring along your non-perishable goods and - if you are able - some money for our Harvest Charity Collection. This year we're giving to the Bishop's Harvest Appeal - Mission Direct, Cracking Food Poverty Together. Further details can be found at this link.
https://www.stalbansdiocese.org/parishsupport/growing-community/harvest-appeal-2023/
Please do give as generously as you can.
---
A Talk at Lemsford House, St John's Original Vicarage - by Andy Chapman of the Lemsford Local History Group
Andy says:
I have acquired permission to view Lemsford House and grounds (original Vicarage next to church). Will do a short talk to outline history of house. It will be followed by lunch at the Sun.
Date Thursday 21st September 11-00 to start tour at 11-15
. If you're interested please reply by email
info@lemsfordhistory.co.uk
If you require lunch please confirm so I can book with the Sun
Thanks to Nick and Lucy for their generosity in letting us take a peek.
---
RIP Florence Weston
We remember with love this week, Florence Weston.
Florence worshipped at Lemsford all her life until recent years when she was not well enough to attend.
Florence was born in the left Lodge to Brocket Hall, opposite the church, 96 years ago, when Sir Charles Nall Cain, (who later became the first Lord Brocket) was living at Brocket Hall.
Sir Charles asked her parents if they would call her Florence, as he and his first wife Florence had no daughters. (The Brocket Chapel was built in memory of her).
Florence's funeral is being held at St John's Church on Wednesday 4th October at 11am.
---
A huge welcome to God's family and the family of St John's to Ruby!
St John's was absolutely packed for the baptism of Ruby last Sunday
---
Macmillan Tea Party - Thank you!
Jackie says "I would like to thank everyone who contributed towards a very successful Macmillan Tea Party. A special thanks to those who help me set up, clear up, and serve all the generous givers.
Jackie "
And we say: "A big thank you to Jackie for organising the
Macmillan Tea Party on Friday 15th September."
We'll have the details of the amount raised for you shortly.
If you'd still like to give, you can donate via the QR code here, or by clicking
this Give-a-little link
, or Jackie will be around for cash donations.
---
Sponsored Bike 'n Hike in support of Beds & Herts Historic Churches Trust
It may be over, but...
If you kindly sponsored Kevin, Lucy and Co., on their recent tour of Hertford, please bring your sponsorship money to church on Sunday, or give via this link:
https://givealittle.co/campaigns/58b7972f-4b70-475e-8af1-6880fe83b6d5
. Thank you!
Just to remind you St John's receives 50% of the sponsorship with the other 50% being administered by the trust to help historic churches in Beds and Herts with projects (which might also be us one day). For more info see their website:
https://bedshertshct.org.uk/
---
Recent celebrations!
The wekend before last we welcomed Rev. Kate as our new curate; Sunday Club returned; we celebrated the baptisms of Annie, Maya and Elijah and gathered with our friends at St Michael's for a night of cheese, wine, and hearing about the vicar's past life. Here are some photos.
---
---
100 Club Draw - for August
The August '100 Club' draw took place on the 25th August in the presence of two PCC members. 112 numbers were in the draw. The winning numbers were:
1st: Number 45 (winning £100.80)
2nd: Number 8 (winning £60.48)
3rd: Number 34 (winning £40.32)
Thanks to everyone, parishioners and friends, who are supporting the '100 Club'. The next draw will take place on Friday 29th September.
If anyone who has not yet signed up to the '100 Club' would like to do so, please contact the Promoter Nigel Johnson whose email address is
najofwgc@gmail.com
---
The Aug/Sept Parish Magazine is Here!
Click
here
to download the pdf version. [It's safe to click this link]
But unfortunately it wasn't available in print last weekend, due to a printing glitch :( - we should see it this weekend though :)
Thank you to absolutely everyone who contributed, especially as I had moved the deadline date forward by two weeks due to my Holiday (unnecessarily it now seems - the best laid plans of mice and men eh?)
There are some great article to read - enjoy
Food Bank
Our local Food Bank at the New Zion Christian Fellowship church would appreciate receiving donations of food and other things from us now and all year round. It would be wonderful if you could support them by bringing various things in on Sunday mornings, and placing them in the big plastic box which will be placed in the porch. The sort of things the Food Bank would like to receive are:
All food with good sell by dates (tins of fruit and veg, jams, packets of cereal, coffee, tea, long life milk and so on)
Toiletries such as shampoo and conditioner and toilet rolls
Cleaning products (kitchen and bathroom cleaners etc)
We are asked not to donate clothes.

Nigel will arrange to take our offerings to the New Zion church every Wednesday morning.





---
Please sign up for a spot in the Cleaning Rota

Still slots to fill!

"The Cleaning Rota" did not run during Covid and instead the Churchwardens Jenny and Nigel cleaned and disinfected per Covid best practice, but now it's time to ask for your help with getting the rota started again.

Jenny will be contacting people who have previously taken a turn with cleaning. More volunteers are needed to help us. All the materials you'll need are provided. All that we need is your time!

Let's spread this load between us all!! Please contact Jenny if you would like to take a turn with cleaning.
You can choose a date that suits you!
---


We continue to think of Ukraine:

Update - John Blanch emailed me to say that the "Taste it Polish Restaurant" in Hatfield is no longer taking donations of clothing for Ukraine. However this doe snot stop our efforts.

Bishop Alan says we can pray, and practically we also have an option to donate to the Red Cross Appeal which I again repeat here:

To see their appeal details, please copy and paste this link into your browser: https://donate.redcross.org.uk/appeal/ukraine-crisis-appeal. You may donate any amount you wish, and your cash will go towards helping people who are being affected by the crisis, by supplying them with food, water, first aid, medicines, warm clothes and shelter. Donations may be made direct to the Red Cross appeal, or alternatively, you may care to donate using the QR code below. The QR code will also be displayed in church.
If you don't do QR Codes then clicking this link on your computer goes to the same "give-a-litte" link: https://givealittle.co/campaigns/753bbfac-510a-47d8-86cf-f6a707ddc585

---


Zoom Chat has moved to Mondays at 7pm

We've moved our Zoom chat to Monday at 7pm and the first one went well. If you've found you couldn't get to the Sunday 4pm one, or never came to any, this is your chance - see below for joining link and details.




Church Giving. We are now passing the offerings plate at services. I know that many of us are happiest giving cash rather than scanning QR codes or tapping payment cards or smartphones, so this is good news indeed.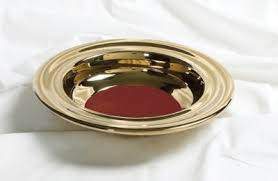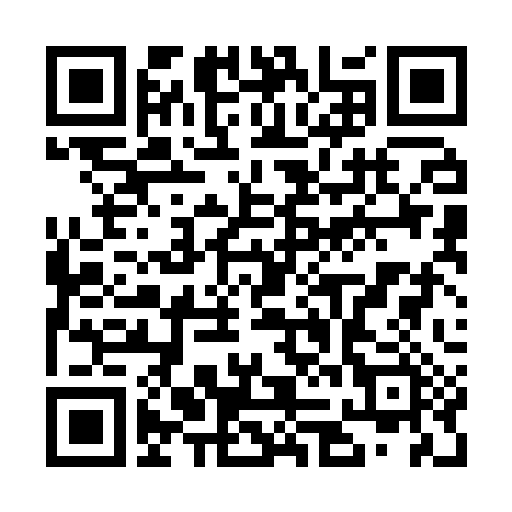 But, if you like the QR Code, you can point your Smartphone's camera or QR app at it, and it will let you give, or from your PC/Mac you can just click this link: https://givealittle.co/campaigns/10cd954f-25f7-46d9-8813-634634729bfa. You can also give via the new (easy to use) card payment device – both at the back of the church - these donations go to St Johns funds. We are planning to make the QR Codes easily accessible from the pews too.





---

Friendship Teas - every second Tuesday of the month at 2:30pm in the Annexe!
The next one is this Tuesday 12th September 2023 at 2:30pm