News
What's on this week….
This Sunday (4th June) is Trinity Sunday, the first Sunday in the Trinity season and time for another of our fabulous All Together Worship services at 11am. Now, in her own words, 'During this Sunday's service, Rev Kathryn will be attempting to explain the Holy Trinity in a manner that is understandable and engaging for all ages.' That's got to be worth coming to church for!'.

All are warmly invited to come along to a Service of Thanksgiving for the lives of those we've loved and lost. The service will be held outdoors unless the weather is bad (seats will be available). Our time of reflection, prayer and music, will be followed by a chance to get together for a chat over tea and cakes.
Sunday 4th June.

8am - BCP Holy Communion
11am - All Together Service - Featuring 'The Trinity' - followed by refreshments in the annexe
3:30pm - Service of Thanksgiving in St John's Garden of Remembrance - see below for details

Monday 5th June

7pm - No Zoom Coffee and Chat this week - sorry


Thursday 8th June
This Sunday's Bible Readings
Isaiah 40.12–17,27–31
2 Corinthians 13.11–13
Collect
Holy God,
faithful and unchanging:
enlarge our minds with the knowledge of your truth,
and draw us more deeply into the mystery of your love,
that we may truly worship you,
Father, Son and Holy Spirit,
one God, now and for ever.
---
Last Sunday
Despite the half term holidays it was great to see many of you at the 8am and 11am Pentecost communion services last Sunday.
At 12 noon we held our APM and APCM. Jenny who stepped down as churchwarden, was thanked for her hard work over the last six years. Much of this was during the vacancy and Covid-19 lockdowns. Jenny is very much staying with us, both as an assistant Churchwarden and also vice chair of the PCC. Obviously we also thank Nigel for his hard work as Churchwarden and PCC secretary, thankfully he's not stepping down.
---
Parish Magazine

Now, you may have noticed that the parish magazine became available on Sunday as a downloadable pdf - I was waiting to update the directory page at the back before sending it for printing. In case you missed it click here to download it. It'll be available in print form in church this weekend and we'll also be delivering copies around the parish shortly after that. Even if you've got the download copy you may want to pick up a printed one as it contains the aforementioned directory.
---
---


---
Afternoon Tea and Cake - Alzheimer's Appeal


9th June, 2 – 4pm, Church Gardens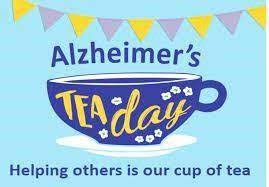 Help us raise money for this great cause by joining us in the Garden for an afternoon of food and friendship.
Raffle tickets available from Jackie Spry
Cake donations on the day very gratefully received!
If you can't attend, or even if you can, and would like to donate then you can scan the QR codes on the right or click on this Give-a-Little
link
---
Joint Baptism, Confirmation & Holy Communion Service – 12th June 7:30pm at St Michaels & All Angels
This is a joint service for both St Johns and St Michaels and will presided over by The Right Reverend Jane Mainwaring - Bishop of Hertford. It takes place at St Michaels at 7:30pm. You are most welcome to come and celebrate those being baptised and confirmed. Several of the St Johns Choir will be teaming up with St Michaels choir at this service and Karl will be playing the organ.
Baptism marks the beginning of a journey with God which continues for the rest of our lives, the first step in response to God's love. For all involved it is a joyful moment when we rejoice in what God has done for us in Christ, making serious promises and declaring the faith.
Confirmation grows out of baptism and is (theologically speaking) inseparable from it. It gives to people the opportunity to affirm 'from their own mouths and with their own hearts' their faith in Jesus Christ. And at the same time, God 'confirms' his gift of the Holy Spirit, which is originally given at baptism.
---
---
Afternoon Tea and Cake - Alzheimer's Appeal
9th June, 2 – 4pm, Church Garden

s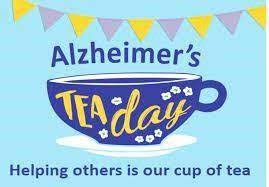 Help us raise money for this great cause by joining us in the Garden for an afternoon of food and friendship.
Raffle tickets available from Jackie Spry
Cake donations on the day very gratefully received!
If you can't attend, or even if you can, and would like to donate then you can scan the QR codes on the right or click on this Give-a-Little
link
---
Confirmation – 12th June
If you haven't been able to come on the ongoing Explorer course, but are still interested in being confirmed, please get in touch with Rev Kathryn.
Confirmations will take place on the evening of 12th June at St Michael's.
---
Arrival of Rev'd Kate Douglas in September 2023
In case you missed the announcement
, Rev'd Kate Douglas will be joining us from September as a Self-Supporting Minister. Kate has just entered her third year of curacy, and the intention is that she will then remain with us as a SSM.
Kate is also becoming full time chaplain at Queenswood School in September, and will mainly be with us on Sundays and during school holidays.
We look forward to welcoming and getting to know her in the Autumn. Please pray for her as she prepares to come and be with us.


Food Bank
Our local Food Bank at the New Zion Christian Fellowship church would appreciate receiving donations of food and other things from us now and all year round. It would be wonderful if you could support them by bringing various things in on Sunday mornings, and placing them in the big plastic box which will be placed in the porch. The sort of things the Food Bank would like to receive are:
All food with good sell by dates (tins of fruit and veg, jams, packets of cereal, coffee, tea, long life milk and so on)
Toiletries such as shampoo and conditioner and toilet rolls
Cleaning products (kitchen and bathroom cleaners etc)
We are asked not to donate clothes.

Nigel will arrange to take our offerings to the New Zion church every Wednesday morning.





---
Please sign up for a spot in the Cleaning Rota

Still slots to fill!

"The Cleaning Rota" did not run during Covid and instead the Churchwardens Jenny and Nigel cleaned and disinfected per Covid best practice, but now it's time to ask for your help with getting the rota started again.

Jenny will be contacting people who have previously taken a turn with cleaning. More volunteers are needed to help us. All the materials you'll need are provided. All that we need is your time!

Let's spread this load between us all!! Please contact Jenny if you would like to take a turn with cleaning.
You can choose a date that suits you!
---


We continue to think of Ukraine:

Update - John Blanch emailed me to say that the "Taste it Polish Restaurant" in Hatfield is no longer taking donations of clothing for Ukraine. However this doe snot stop our efforts.

Bishop Alan says we can pray, and practically we also have an option to donate to the Red Cross Appeal which I again repeat here:

To see their appeal details, please copy and paste this link into your browser: https://donate.redcross.org.uk/appeal/ukraine-crisis-appeal. You may donate any amount you wish, and your cash will go towards helping people who are being affected by the crisis, by supplying them with food, water, first aid, medicines, warm clothes and shelter. Donations may be made direct to the Red Cross appeal, or alternatively, you may care to donate using the QR code below. The QR code will also be displayed in church.
If you don't do QR Codes then clicking this link on your computer goes to the same "give-a-litte" link: https://givealittle.co/campaigns/753bbfac-510a-47d8-86cf-f6a707ddc585

---

Zoom Chat has moved to Mondays at 7pm

We've moved our Zoom chat to Monday at 7pm and the first one went well. If you've found you couldn't get to the Sunday 4pm one, or never came to any, this is your chance - see below for joining link and details.

---

Church Giving. We are now passing the offerings plate at services. I know that many of us are happiest giving cash rather than scanning QR codes or tapping payment cards or smartphones, so this is good news indeed.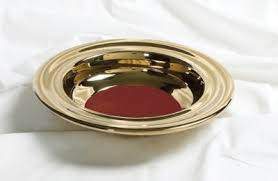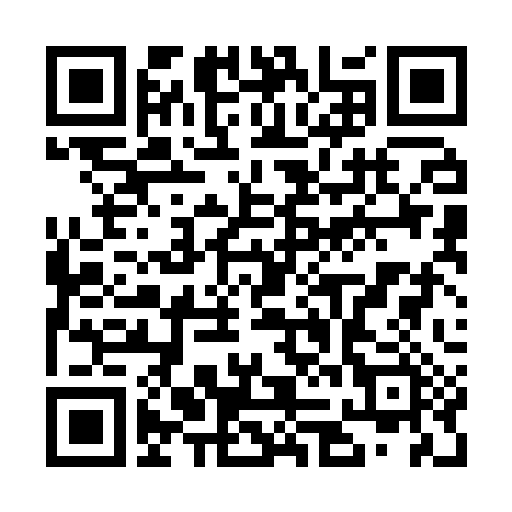 But, if you like the QR Code, you can point your Smartphone's camera or QR app at it, and it will let you give, or from your PC/Mac you can just click this link: https://givealittle.co/campaigns/10cd954f-25f7-46d9-8813-634634729bfa. You can also give via the new (easy to use) card payment device – both at the back of the church - these donations go to St Johns funds. We are planning to make the QR Codes easily accessible from the pews too.


---
Coffee and Chat Details:

---




Friendship Teas - every second Tuesday of the month at 2:30pm in the Annexe!
The next one is this Tuesday 13th June 2023 at 2:30pm





And Now for Something(s) Completely Different



Tim's New Bestselling Book



Tim says:

"Hello all!

I hope you are all well.

I'm very excited to announce that my first novel has been published on Amazon and is now available as an eBook, paperback or hardback.

It's called 'An Urn for the Worse - an uplifting coming-of-middle-age story'

Here is the blurb:

A sudden death, a bucket list, a missing urn, a failing marriage, a make-or-break business deal, an irritating old uncle on a motorbike and a psychopath who refuses to die. How bad can one man's midlife crisis get?

Exhausted entrepreneur Nick Swift is on the verge of financial success or ruin when his father inconveniently dies, leaving him with a bucket list to complete on his behalf.

Accompanied by his uncle, vlogging sensation Karmic Keith, and watched by thousands of his followers, Nick is coerced into completing the bucket list in the midst of desperately negotiating an eleventh-hour deal to save his business. All this whilst carrying the urn containing the ashes he must scatter on his late father's looming birthday. An urn that Nick would never have believed his life would come to depend upon. If only he hadn't lost it…

Here is the link if you'd like a copy:

https://www.amazon.co.uk/dp/B0BYP4KNVQ/ref=sr_1_1?crid=3OGPY4DEV4XEG&keywords=an+urn+for+the+worse&qid=1678979079&s=digital-text&sprefix=an+urn+for+the+worse%2Cdigital-text%2C68&sr=1-1#detailBullets_feature_div

If you do read and enjoy it, please leave me a review on Amazon - every review means the book will become more visible on their store.

Tim